I'm sure many of us are thinking… okay yeah, it causes cancer, its not the smartest decision a person could make. Well, recent studies conducted by researchers from Tel Aviv University in Israel found that smoking is directly correlated with a lower IQ. The IQ's of more than 20,000 healthy men between 18 and 21 were tested. 28% of these men smoked, 3% were former smokers, and 68% had never smoked. The average IQ of the smokers was 94 compared to the 101 average IQ of the non-smokers. That's a seven-point difference, pretty big. Chain smokers, who smoked more than a pack a day, had an average IQ of 90. Now you're probably wondering what an average IQ is. A normal IQ falls between 84 and 116, however, a 7-11 point difference is still considered significant.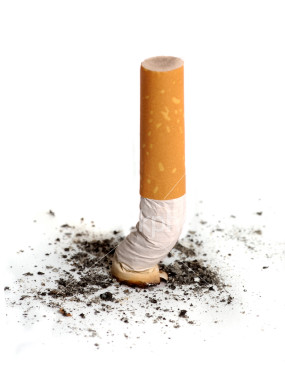 The study couldn't prove whether smoking causes a lower IQ or if having a lower IQ predisposed people to smoke. The study did prove that socioeconomic status does not cause smoking or a lower IQ. Weiser, one of the researchers in the study, also noted that people with lower IQ's are more likely to suffer from drug addictions and have other health and weight problems. They tend to make poorer decisions when it comes to their health.
Weiser was quoted saying, "our study may help parents and health professionals help at-risk young people make better choices." Let's hope that this plays out to be true. It would be great if we could continue to increase awareness of how horrible smoking is for you, but beyond awareness prevention as well. Many teens who get into smoking because their friends are doing it or because it's "cool" know that smoking is bad for them, they just choose to ignore the health risks or view themselves as resilient and untouchable. I'm looking forward to reading more about follow up studies and how they hope to implement this recent research into prevention and awareness for the future.